Traveling has evolved thanks to technology. The convenience of directions, communication, and planning are at the tip of your fingers though a cellphone or tablet.
The use of technology has changed the way we travel and the convenience of directions, communication and planning.
With your iPhone or Android take a look at these apps, and try out at least one to better your traveling experience!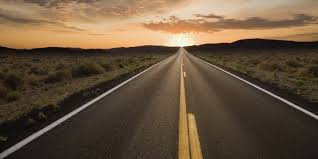 1. Waze: A turn by turn navigation app that relies on its users to report road hazards, speed traps, accidents, and more. As a user you can contribute and report to assist others in getting where they need to be efficiently.
2. GasBuddy: This app provides you with nearby gas that is inexpensive and reliable during your trip. Users are also able to update gas station's prices.
3. Plugshare: Perfect for when you are using your Nissan Leaf. Plugshare locates and shares reviews for charging stations! It has access to 90,000 locations in the United States. Not only does it show you the location, but it provides availability times dependent on user reporting.
4. RoadTrippers: Are you a planner? RoadTrippers help you plan your trip ahead to find local attractions, restaurants, national landmarks, and many more spots for you stop along the way.
5. Glimpse: This app is perfect for those meeting up with family or friends at a particular destination.
6. Twist: Keep your loved ones up to date on your current location. Twist is also great for receiving directions, sending pictures and messages, and updating weather and destination details.
7. iExit: Let's you know what exits are coming up during your route, and what services are offered at that exit: food, gas, camping, and major retail stores.
8. Stitcher: The next level Podcasts to help you pass the time as opposed to traditional repeat radio for the next few hours.
9. Hotel Tonight: You have a few more hours ahead, but everyone is passed out in the car and you'd love to get some shut eye too. This app finds hotels nearby that are price efficient.
10. Spotify: Another alternative to music, offers a variety of podcasts.